Ricardo Gonzalo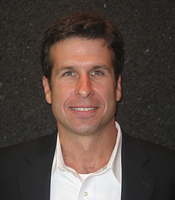 Ricardo Gonzalo has facilitated on numerous labor relations engagements including Freeman, General Electric, KKR, Constellium, Hostess Brands, US Foodservice, YRCW, Constellium and CenturyLink.
Mr. Gonzalo joined The Gephardt Group from RedPrairie Software where he was responsible for managing the Professional Services practice. He began his career in manufacturing at Kraft Foods and was later in operations and program management at The Coca-Cola Company.
Mr. Gonzalo holds a Master's degree in Business Administration from the Fuqua School of Business at Duke University and a Bachelor of Business Administration in Finance from the University of Notre Dame.